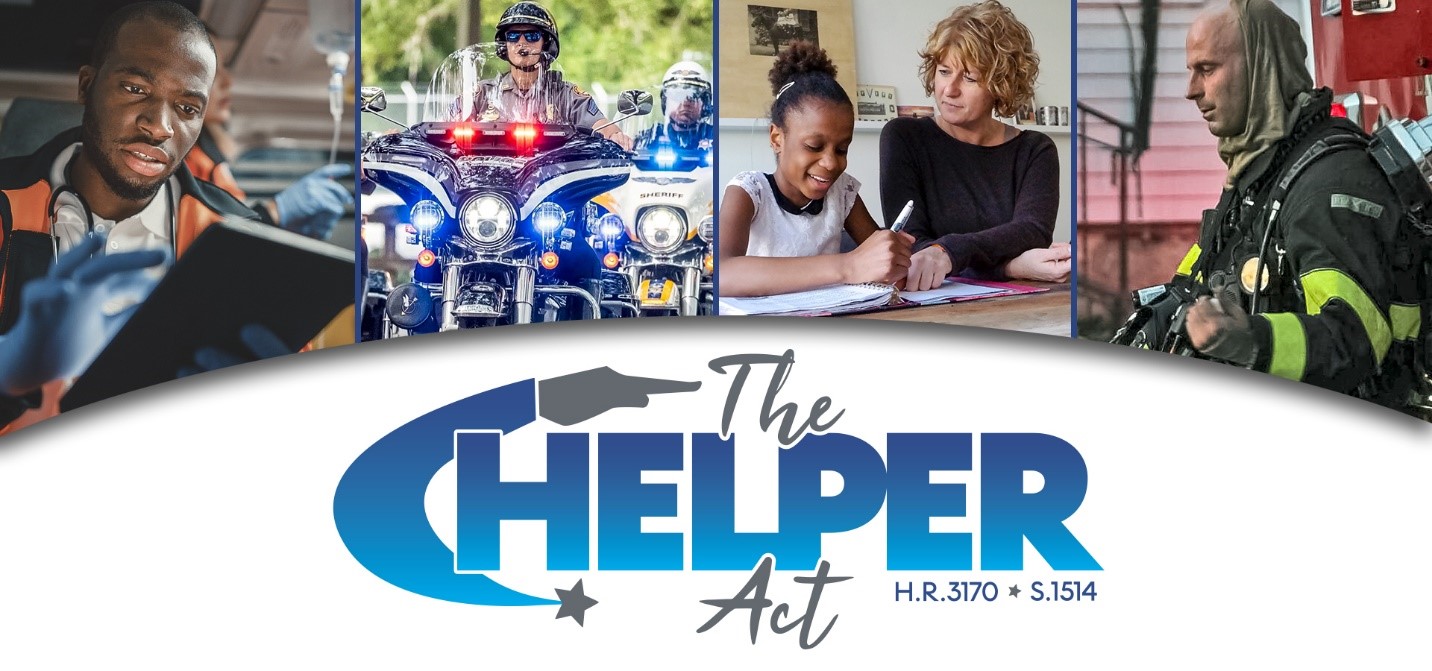 The HELPER Act of 2023: Elevating Homeownership for Our Community Protectors and Educators
Every day, first responders and educators play a vital role in our communities, ensuring safety, health, and a bright future for our next generation. It's time we recognize their commitment and make homeownership more attainable for these heroes. Drawing inspiration from the VA loan available to military veterans, a passionate Marine veteran and mortgage loan officer has envisioned the HELPER Act – a modification to the existing FHA loan, tailored for our frontline workers.
Verify your mortgage eligibility (Dec 10th, 2023)
Who Benefits from the HELPER Act?
Eligible beneficiaries of the HELPER Act include:
Law Enforcement Officers: Individuals employed full-time by law enforcement agencies, sworn to uphold and enforce federal, state, and local laws.
Firefighters, Paramedics, and EMTs: Professionals employed full-time in fire departments or emergency medical services units.
Verify your mortgage eligibility (Dec 10th, 2023)
Teachers: Individuals employed full-time in state-accredited public or private schools serving students in grades pre-kindergarten through 12.
Key Benefits of the HELPER Act
Zero Down Payment: Removes the financial burden of hefty down payments, making homeownership more accessible.
No Monthly Mortgage Insurance: Significantly reduces the monthly payment amounts, ensuring homes are affordable in the long run.
Verify your mortgage eligibility (Dec 10th, 2023)
Addressing Common Questions
Q. Is this a new loan program?
A. No, it's a modification to the FHA loan. It follows all FHA underwriting guidelines regarding qualifying ratios, loan limits, and other loan terms. The only difference is the removal of the down payment requirement, like the FHA 203(h) disaster relief loan, and an increased upfront mortgage insurance premium.
Q. Is this a subsidy program?
Verify your mortgage eligibility (Dec 10th, 2023)
A. No, all government mortgage programs such as FHA, VA, and USDA are actually negative subsidy programs. This means they generate revenue for the government without using taxpayer money. A prime example is the VA loan. Despite not requiring a down payment and having no monthly mortgage insurance, there is an upfront guarantee fee that covers the cost of the program and still profits the government.
Q. Why not nurses or 911 operators?
A. The current definition is based on the existing FHA Good Neighbor Next Door program to secure initial support. However, there's hope to include nurses and 911 operators in subsequent markups.
Verify your mortgage eligibility (Dec 10th, 2023)
Q. What will it cost to make this loan available?
A. The estimated cost for implementing and maintaining this loan is $1.46 million over six years.
A Call to Action
The HELPER Act of 2023 is not just another bill; it's an acknowledgment of the hard work and dedication of our community's pillars. To ensure its success:
Verify your mortgage eligibility (Dec 10th, 2023)
Educate: Share this article with friends, family, and colleagues to spread awareness.
Engage: Join the official Facebook group,

facebook.com/groups/PassTheHELPERAct.org

, to stay updated and participate in calls for support.
Act: Visit the official website,

PassTheHELPERAct.org

, for detailed information on the act and how you can help.
Remember, this is our chance to serve those who tirelessly serve our communities and schools. Together, we can make a difference and ensure that our heroes have a place to call home.
Show me today's rates (Dec 10th, 2023)